SoFlo Pool Decks and Pavers of Jupiter Services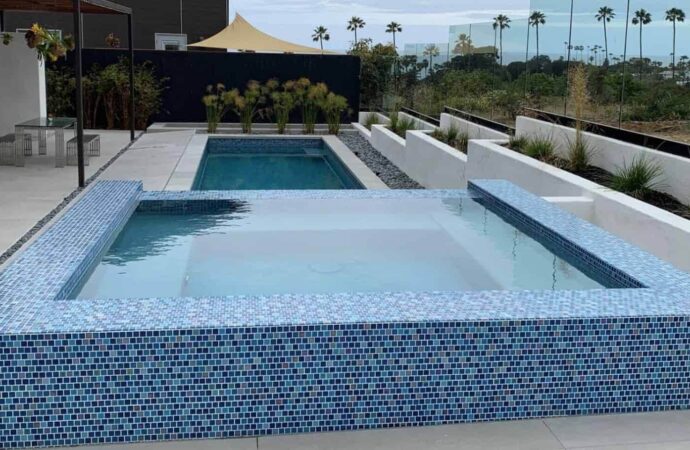 A company that is able to provide all support for your pool area can be tough. As most companies specialize in a fixed number of services, it is difficult to get one that can get a hold of all your needs and projects. At SoFlo Pool Decks and Pavers of Jupiter, we are different thanks to how we structured our company. Unlike other businesses, we are able to handle your pool deck resurfacing, pool lighting, and many more solutions. As long as you come to us first and let us know how we can help or your ideas, we can get the project done in no time.
We have been in business for over 20 years, and during this time, we have prioritized quality and excellent support. For fear of not being able to fulfill your needs, we didn't include many services in the first couple of years. However, with time, we expanded our catalog of options just for you so that you can get the best attention and contractors. As a result, you can rely on qualified and experienced professionals in one place without having to find multiple experts in different companies.
The best part about working with us is that we have never stopped caring about quality. Unlike other companies, we want to make sure you are happy and satisfied with the result. Above all, our company offers great deals and options so that you find balance in what is offered and how you can deal with the projects. Hence, feel free to contact us and request any, or as many as you need, of our services in Jupiter.
Many professionals find it difficult to offer many services in the pool deck area or niche. After all, it is necessary to be careful about the experience and qualifications needed to offer a wide range of solutions to all homeowners and commercial owners. As a possible client, you need to worry about this as well. Having more options and options can often mean that experts don't have the right skills or are trying to offer all you need yet are unable to deliver good results. Fortunately, SoFlo Pool Decks and Pavers of Jupiter are happy to provide various solutions. All our experts will use top-quality materials and tools and will perform the work with polished skills, show their experience and qualifications, and deliver a clean result for your pool area.
For pool deck resurfacing, maintenance, and repairs, we are always here, as those are the most requested services. This is because resurfacing is required to fix cracks or repair damage to the entire pool deck area or feature. This industry is more than just regular resurfacing whatsoever.
If you have specific goals for your outdoor feature and require a variety of options, you can choose to remodel, renovate, or install it.
We can handle anything that you require. You can have your pool deck remodeled with travertine or diamond brite. It's as simple as requesting the service you need and allowing us time to discuss the details with you so that we can be satisfied in every way possible.
We also offer several options for people who aren't sure about what they want. We know deciding what you want or need for your pool deck can be hard. So, we listen to you and help you find the right solution.
You can have our team assess your space and provide all the support you require. Don't be ashamed or embarrassed to ask us to help you achieve the desired result. We want to make sure you are happy, and we must be able to find solutions to your problems. For this, listening to them or discovering those you haven't even noticed before is necessary.
You Are Welcome to Request Our Services.
You can get a sense of our capabilities and see more details about all the solutions we have available for homeowners business owners, and regardless of the property you own and where your pool area is located in Jupiter and nearby areas:
For more information on each service, contact our team or let us know right away. We are happy to assist you with any questions and provide a quote based on what you require and all the details about the space: size, design, style, and even your budget and how much you can spend.
Below is our list of additional services: