Pool Deck Resurfacing for Admiral's Cove Residents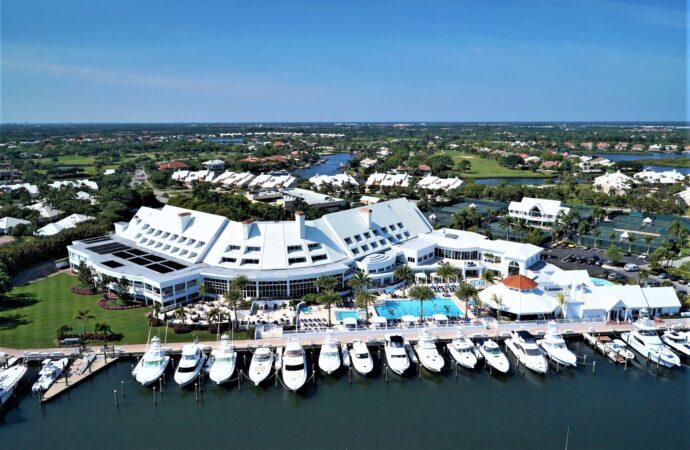 Working on your property's projects is a tough challenge when you don't have the right professionals. At SoFlo Pool Decks and Pavers of Jupiter, our contractors are ready to take on any job and ensure your pool in Admiral's Cove is all shiny and safe. Hence, you can contact us whenever you have pool deck repairs, maintenance, or any issue. You can get a free quote by requesting the service, or just let us know how we can support you so that our team is able to provide you with the right and best attention.
We have been in business for over 20 years, and during this time, we have improved our services. Therefore, you can rest assured that your pool will be in the best hands for pool deck resurfacing, pool lighting, and more. Since we have been improving and expanding, we are able to offer over 16 different services in the area. As a result, you don't have to rely on multiple contractors at once for several projects or some additions in your pool area.
But how far do we go to ensure you have all the necessary support and help for your project? We can provide a free inspection and estimate for your requested service. Consequently, you get to know the average rate for the service and project, and you can make a decision right on the spot or take your time to hire our team.
There is no need to worry about having a commitment with us, as we understand you sometimes need some advice and guidance. Therefore, feel free to contact us without hesitation.
Can We Help with Pool Deck Resurfacing?
---
Absolutely. Pool deck resurfacing has been part of our regular service for over 19 years. Since we started the business, we have been here providing multiple materials and options so that you have a wide variety available.
From eurotile to stamped concrete, you can have multiple styles and designs in your space. as a result, you are free to be creative and work on your project without worrying about availability and whether our team can handle it or not.
In general, we are here to fulfill your needs and focus on the different solutions you are looking for or may need later on. In other words, we do take care of pool deck resurfacing, but we can offer more services so that any projects you have in mind or required post services to keep your pool in good condition are handled by experts.
You can contact us and get all the information about the service or several solutions simultaneously by calling or emailing our team. Overall, you can request an estimate even without scheduling the inspection. However, remember that this one will be less accurate, leading to some changes and adjustments as you decide to contact us.
As long as you take the first step, we will support your needs and ensure you don't have to worry about your pool.
Below is our list of additional services: