Pool Deck Resurfacing for Jonathans Landing Residents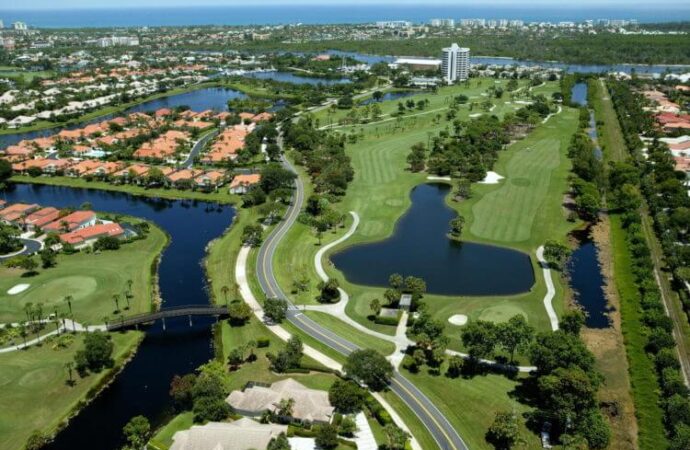 As a company that worries about its clients, you can rest assured that we will focus on more than just closing a deal. Therefore, you can contact us at SoFlo Pool Decks and Pavers of Jupiter to have our team provide all services and solutions for your pool area in Jonathans Landing. As a result of our interest and care for our clients, our contractors will provide support and estimates based on budget, preferences, and needs. In other words, you will get a rounded quote that will go according to all factors that should be involved. Unlike other companies, we won't try to feed you with the most expensive options as they are not needed over 90% of the time.
Despite what this may imply, our company doesn't use low-quality products or materials either. You will have access to the best quality, but at fair prices, so our company guarantees top results. This applies to any service and solution we offer in the company. Hence, you don't have to worry about it only being for pool deck resurfacing or maybe pool deck repairs, which have been our main services over the past two decades.
We are here to accommodate your needs and ensure that your pool area is in good condition whenever you want to or need it. Remember that our solutions cover more than repairs and washing your pool. 
You can have remodeling, lighting, and other aesthetical projects done with our team. Therefore, look at our solutions and let us know which one you need. Then, our contractors will explain the scope and focus on providing you with an estimate according to the request.
---
If what you are looking for is having our main service, you only need to call or email us. We will let you know how many options we have available and how our company can support your resurfacing needs so that you are worry-free and finally get your space fixed and changed.
In general, we wanted to provide multiple options so that you could focus on getting a perfect balance: affordability, durability, and aesthetics. Hence, you can find brick pavers to stamp concrete for your pool deck.
In case you are not familiar with all the options or one that picked your interest, our contractors can provide all the information. As long as you let us know what you are expecting or looking for or if you have no idea of what would be best, we are going to be able to go through this process with you.
Feel free to call or email our team for more information. Unlike other companies, we can give you estimates without previous visits or inspections but keep in mind that we must consider variations and changes in the long run.
In any event, you can ask our contractors for an adjustment and let us know how we can help in case something doesn't meet your expectations and needs.
Below is our list of additional services: