Pool Deck Resurfacing for Juno Beach Residents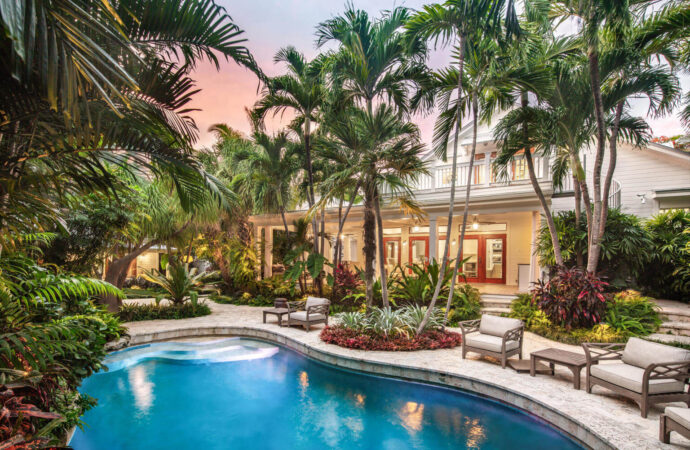 Are you having problems with your pool and all the maintenance needed? Or maybe it is the repairs and projects you want to handle? At SoFlo Pool Decks and Pavers of Jupiter, we can support you and ensure you have everything neatly done. For this, we need to know about you and what you need so that our team can design and plan the project. Pool deck resurfacing, pool remodeling, and more. We are able to take on your services and needs. Therefore, feel free to contact us in Juno Beach and have our contractors visit your property for an inspection.
Unlike other companies, we like to start with a quick yet crucial assessment of your space. This lets us know what is required and how to approach your request. Hence, allow us to schedule a free visit along with an estimate, regardless of the service you request. In case you aren't sure about the type of service you require for your pool, the inspection will help us determine this for you. in other words. You can have our team's support and assistance regardless of your needs. However, you need to take the first step and allow us to be there for you.
In essence, we can provide an estimate without having to visit your pool area. But keep in mind that this quote won't be accurate and you will need to make changes and updates when you decide to hire us. Therefore, the best way to proceed is to allow us to inspect the space and have our work in the entire area.
SoFlo Pool Decks and Pavers of Jupiter makes sure you are satisfied with the services you receive and the results we are able to achieve for you regardless of where your pool area is located: a residential or commercial property. We can help you make your outdoor feature last for many years and bring all the safety and aesthetically pleasing results you want so you can enjoy the time spent in it or allow others to enjoy the experience. Because there aren't many professionals available to help you with repairs and problems on Juno Beach, we understand how stressful it can be and how we have to expand our services, so resurfacing and remodeling aren't the only services.
Many of these so-called experts don't have the ability to offer top-notch solutions and end up creating more problems after they have completed the service offered to you, which is why we are always worried about whom homeowners and commercial owners hire for their projects and pool needs. 
As they failed to deliver the desired results, we have had to fix several resurfacing projects and any other related repairs or remodeling projects that involve small or large pool areas. We don't want you to suffer this as it involves more time and resources to be invested in order to fix something that could have been avoided.
We want you to have a hassle-free experience. That's why we offer options and services to help with any kind of pool deck resurfacing, installation, or other projects. Our team is made up of professionals with over seven years of experience. They are able to deliver outstanding results because of the following:
They have the experience and expertise you must keep an eye on when choosing your experts.

Every project is done with top-quality materials.

Their skills and qualifications are at the top of the industry.

They make sure they use the most recent techniques and proper equipment provided by us as the company.
We don't want to make you spend more money or time. Our goal is to ensure that your surface is not only beautiful and safe but also durable and lasts a lifetime. If you need help with the pool itself, we're here to offer our support as well.
It is best to invest in resurfacing once every few years. We usually deliver the material and the service every ten years or more as we are confident about our solutions and their durability.
We Are Here to Help You with Anything
We are happy to assist you if you want to improve your pool deck or bring a new atmosphere and feeling to the area.
Our company offers pool lighting as part of our services. We are always happy to work around these types of projects and focus more on the aesthetical aspect if needed.
When you contact us, let us know if you require this service. We can also help with other projects and areas of your pool deck. No matter how large or small your pool is, we can add the service to an existing one. Just make sure to have a look at our list of solutions so you choose the most suitable one, or let us know if we should start providing guidance for this.
Below is our list of additional services: