Pool Deck Resurfacing for Jupiter Country Club Residents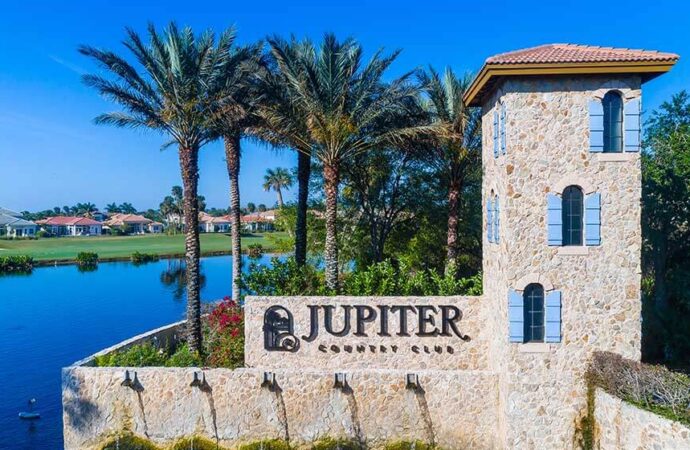 As a pool owner, you must focus on the multiple services your pool area needs over the years. Some are more frequent than others, but this doesn't mean they are less important. Additionally, you have to consider the extra services in case you want to tackle other projects and add certain looks and features to your pool. In Jupiter Country Club, the best approach is to have professionals handling the solutions. SoFlo Pool Decks and Pavers of Jupiter provides services from pool deck repairs to pool lighting. Therefore, you can count on us for different solutions and focus on projects in the functional and aesthetical aspects.
Pool deck repairs have been part of our main services for over 15 years, as most pool owners need to solve cracks, discoloration, and other types of signs of damage in their spaces. As a result, they constantly require professionals so that repairs aren't a waste of time and can actually last through use. In case you are experiencing any type of damage, feel free to contact our team, and we will be there for you.
However, you should know that we are here for more than repairs. Overall, we have services that range from pool deck resurfacing to pool refinishing. Hence, we can approach multiple solutions at once or help you with some projects other companies don't want to tackle. Unlike them, we have the equipment, contractors, and materials. Therefore, we are not afraid but rather eager to take on them.
Are Pool Remodeling & Pool Deck Restoration Part of Our Services?
---
They are, and we are quite proud of what we can achieve when you request them. Unlike other companies, we focus on your budget and preferences so that your remodeling project goes smoothly and is exactly what you need. Additionally, we often provide pool inspection so that we can determine what is needed or not above other things. Doing so gives our contractors a clear path about what to do and what can be delayed in the process.
Pool remodeling can be requested for any type of change. Even if you have a small idea in mind or need a few changes, we are here to make everything happen for you. Hence, don't hesitate to ask for help and have our team over.
In case you are aiming for pool deck restoration, we take on both small- and large-scale projects. In other words, you can rely on our contractors regardless of how damaged or old your pool deck is or if you need a small restoration to keep it in good condition.
As long as you want to go over those services, our support will be available and waiting for you. Therefore, reach out to our team and allow us to be there for you. We would love to work on your projects and ensure you have everything you need and want.
To sum up, we are here for remodeling and restoration, but we have over 15 more services waiting for you in the company.
Below is our list of additional services: