Pool Deck Resurfacing for Oceanside Terrace Residents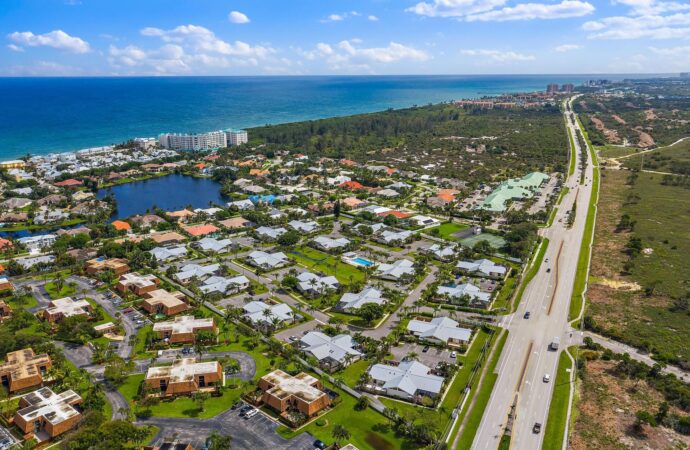 Finding reliable professionals for your pool deck resurfacing in Oceanside Terrace cannot be as easy as you thought. Most professionals and companies are only invested in closing deals. As a result, their services leave you wishing for more and are far from what you need. At SoFlo Pool Decks and Pavers of Jupiter, we are able to provide you with quality assistance and services so that your pool deck and the entire area are neat and clean. We can focus on your request and ensure you don't have to repeat the service anytime soon.
Unlike other companies, we are really invested in how we can support you and bring everything to the table. Therefore, let us know if you need to resurface your pool deck and which material you would like to use. If you are unsure about what would be the best, we can provide recommendations and work around your budget, preferences, and needs.
This way, you won't have to worry about any issues and instead leave the process to qualified people who can guide you and get the surfacing done. In other words, we are here to provide more than the service itself. Everything from inspecting the deck to providing the materials and service so that you can have a quality result will be part of our duty.
You can request a free estimate and inspection so our team can visit and provide the details of your project. Hence, when you call or email us, feel free to schedule it and have us come when it is more convenient for you.
How Do We Manage to Provide the Best Pool Deck Resurfacing?
---
By having qualified professionals that, coupled with quality materials and products, are able to provide you with the best results. Our company has put a lot of attention into the entire service and not only a few parts of it. as a result. We are able to provide quality assistance that allows you to choose from multiple materials and surfaces and rest assured that your deck will be well-taken care of.
With this in mind, our contractors always aim for the best. Therefore, don't expect and half-asset service or have them work around what we think is best. Recommendations and advice will always be provided, but you have the first and last words in this entire process. Hence, focus on what you want and we will do the same so that you can achieve the desired result within your space and budget.
For pool deck resurfacing, we have 5+ types of surfaces you can choose from. Brick pavers and stamped concrete, as part of the most popular options, are among them. You can have our contractors provide a description and details around the pros and cons so that you can make a well-informed decision on the surface.
From there, we will take the design and planning into our hands and focus on resurfacing your pool deck in no time.
Contact us for a free inspection and quote today, and request any of the 16+ other services waiting for you!
Below is our list of additional services: