Pool Deck Resurfacing for Ocean Walk Residents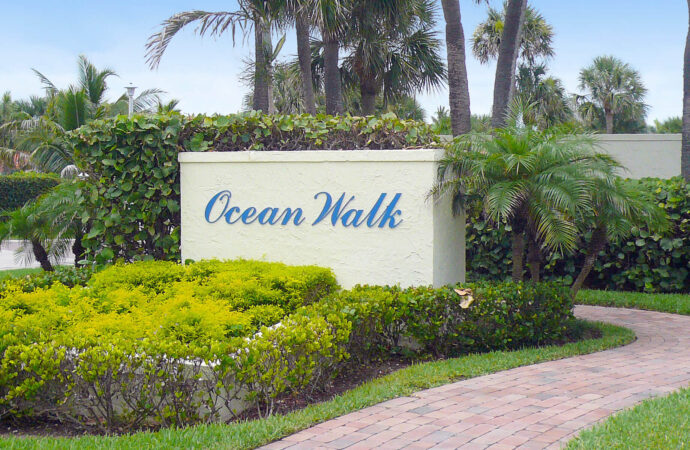 If you want your pool area to look stunning and safe, work on the required services when you first notice them. What does this mean? Needs like pool deck repairs and resurfacing shouldn't be delayed. Unlike small projects around your house or property, you want pool issues to be solved in no time. For this, SoFlo Pool Decks and Pavers of Jupiter can support you. We have been providing services in Ocean Walk for over a decade so that you can have access to reliable contractors. As a result, you won't have to worry about extra expenses, your pool not looking the way you want, and all the usual problems with the design.
Unless you don't want us to, we will schedule a visit to your property once you contact us. This is free of charge as we only need to inspect the space so that we can provide an estimate around it. While you let us know your preferences and needs, and we help you determine them, it is possible to consider how to repair the pool deck.
However, the process will be similar if you are not looking for pool deck repairs but rather for other services. First, we need you to contact us and take this step. Second, allow us to schedule a visit or give us all the details so that we can provide an accurate estimate. Third, decide whether you want to work with our team or not. Finally, our contractors will start the project as soon as you give us the green light.
This applies to any service available, from pool lighting to pool deck resurfacing. Therefore, don't hesitate to contact us and get the best results.
Is Pool Lighting an Actual Need for Your Pool?
---
It is. Although most people will consider it an extra feature to enhance aesthetics, it is functional, so you can see the area and enjoy the pool any time. Of course, you can get creative around it and make decisions for the system and design.
Since lights can get expensive depending on the products and brands you use, our contractors will design the installation and help with the process. This includes bringing the right materials and products so you don't spend a fortune alone. For fear of not having the best, most pool owners choose to get them on their own. However, w can assure you that we only use top-quality ones to guarantee the result from the beginning.
To sum up, you do need pool lighting, but you don't have to go overboard with it if it is a functional feature you want to tackle. As long as you know this, you can decide to have a specific design or work with our contractors to create a stunning lighting pattern.
We are here for this and more. Therefore, feel free to reach out and let us know how we can help with this lighting project and many more services.
Below is our list of additional services: